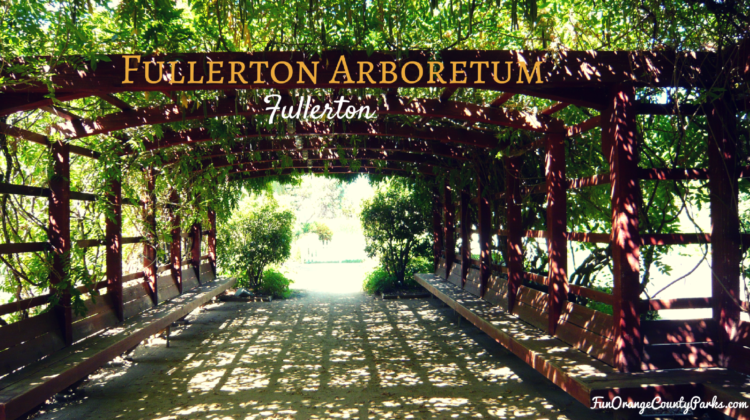 The Fullerton Arboretum
The Fullerton Arboretum is a botanical garden that includes a variety of plants from around the world and located on the northern part of the CSUF campus in Fullerton, California. The garden is divided into four domains: Cultivated, Woodlands, Mediterranean, and Desert. The Arboretum also includes the original house of Dr. Clark a pioneer physician of the 1890s as well as other activities and classes such as bird watching and water conservation.
Laguna Lake Park
The Laguna Lake is a 28.5 acre park in Northern Fullerton that was opened in 1952. Park visitors are able to enjoy activities such as jogging, fishing, picnicking, biking, or even horse riding at the Equestrian Center.
The Muckenthaler Art and Cultural Center
The Muckenthaler Center was originally home to Walter and Adella Muckenthaler who built the mansion in 1924. The house was donated in 1965 to the city by Harold Muckenthaler. The Muck now offers art exhibitions, concerts, educational programs, and other special events and classes. At the gift shop there are pieces of pottery, art, trinkets, cards, and other items available for purchase.
AMC Fullerton 20
The AMC Fullerton 20 is a movie theater that improves the movie going experience by combining the best aspects of a restaurant and movie theater all into one place. Located in the Fullerton Town Center the theater offers both Dine-In and 3D movie options at an increased price.
Fullerton Museum Center
The Fullerton Museum Center is a small but incredible establishment. The museum houses guitars built by the inventor Leo Fender whose inventions reshaped the music industry for decades to come.